Blog Posts in April 2015

Bookerville Dashboard Going Responsive
April 21, 2015, by
John Amato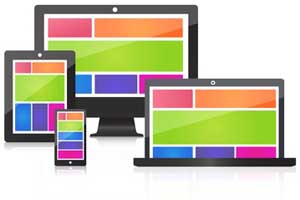 Guess what? Your favorite vacation rental dashboard is going "responsive".
What is "Responsive"?
"Responsive Design" is the term the online community is tossing around to describe web-pages that "respond" to the size of screen they are being viewed on. When you're looking at it on a small screen like a typical phone, it will "collapse" into a more vertical view to accommodate. When you're looking at it on a large screen like a monitor or a decent-sized laptop, it takes advantage of that space to give you a more professional and productive experience.
What's Been Done?
So far we have implemented this on two of the most-used Dashboard pages: the At-A-Glance tab, and the Booking Details page. We intend to convert more pages to be responsive in the coming months.
It's No Silver Bullet
Responsive design is not perfect. Some pages just do not translate well into very small screens, and it should not be surprising that your absolute best experience is going to be on a real computer, with a real mouse, a real keyboard, and a reasonably-sized screen. But the new pages should go a long way to helping you stay productive when you need to, even when all you've got is a phone.
Feedback
As always, we need your feedback, so please let us know what you think, ideas for improvement, etc.
Reply »
Recent Posts:
---
Monthly Archives:
---
Categories:
---

Auto-Discount Your Rates!
April 8, 2015, by
John Amato
We tell our property managers all the time that they are selling the most perishable product on earth:
time
.
Un-rented days are very expensive for most VR managers, so getting
something
is better than getting
nothing
. When the dates are gone, they're gone. You'll never make any money on those dates once they've gone vacant.
We are happy to announce a new feature, one that has been talked about for quite some time. We now at last have a beta version of it, ready for your brave testing.

The idea is simple: as your vacant dates get closer and closer to going unsold, you can gradually increase the discounts - put your properties on sale -
automatically
, based on a schedule that you define.
Look for the new button at the bottom of your rates tab:
You set up a schedule of discounts to be applied depending on how close to the check-in date the booking is being made.
Note that your rates themselves are not altered: the Auto-Discounter simply calculates a discount and applies this to bookings/requests/quotes when they are made, if they qualify. These discounts do not "compound" on each other either: Bookerville looks for the discount that is
closest
to the check-in date, and applies only that one auto-discount.
If you use the Auto-Discounter, it's probably best not to advertise this in a generic way to prospects, as it will encourage them to wait until the last minute to book, getting a better deal. But you might advertise or announce deals as the vacant dates approach as a kind of "special" - maximizing the effect.
This can be a powerful tool to help you move inventory that would otherwise go unsold. As always, please let us know your thoughts.
Reply »