Blog Posts in October 2014

Bank Wire Transfers
October 22, 2014, by
John Amato

Bookerville now supports Bank Transfers as a method of payment for guests. This is very popular in Europe and other non-U.S. regions.
Please note at this time, the bank transfers option is a manual process, and is also not integrated in an automated way with Bookerville. But you can enter your Bank Wire Transfer Instructions in the Email Templates tab of your property setup page.
You can also choose whether you accept bank transfers for "pre-payments" (payments required to secure a booking), and/or for subsequent payments: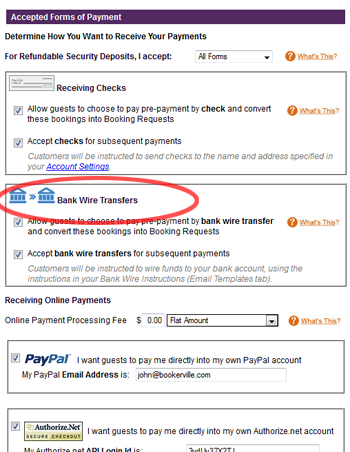 The Bank Wire Transfer Instructions can be different for each property, and these will be displayed to guests during the check-out process for both pre-payments (i.e. during the online booking process, or when they are confirming a quote sent by you), and also on the Make Payment page when they are directed there for subsequent payments.
We are hopeful that a solution will emerge for automating these in a manner not too unlike Authorize.net and PayPal, so keep your fingers crossed. If you know of such a solution, please let us know about it.
2 Responses:
Jill & Terry
, October 22, 2014:
This is great but here in Canada we use something called e-transfers. Practically free to use. This is most common and does what the others described. The word Wire here or in the US means something entirely different. Wire Transfers costs the sender a bunch and then the one receiving it a bunch also. If you changed the name to Bank Transfers. (No Wire) That would work for indicating Account to Account Transfers. If there could be another one with e-transfers that would be amazing.
Niseko Boutiques
, May 8, 2015:
Hi John,
Is there a way for a customer to confirm a booking online if paying via wire transfer?
Presently, the customer can confirm via PayPal but I can't see how they can confirm their booking (even unconfirmed in the calendar) using Wire Transfer within the 20 minute time period
Reply »
Recent Posts:
---
Monthly Archives:
---
Categories:
---

Vacation Rental Damage Protection Recommended by Rental Guardian
October 13, 2014, by
John Amato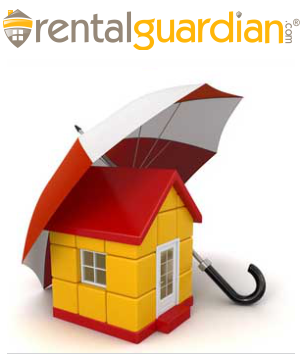 Vacation Rental Damage Protection Recommended by Rental Guardian
Bookerville is pleased to announce that we are we are now offering rental damage protection products via RentalGuardian.com to our vacation rental property manager customers. It's no secret that traditional, refundable security deposits have been slowly setting with the sun, due to their many
drawbacks
. Damage Protection s/b (the formal industry name for damage protection insurance) - whether mandatory or optional - is quickly becoming the preferred alternative. Let's briefly go over the reasons why:
Damage Protection s/b Benefits

Serves as a lucrative add-on revenue stream for the property manager.

No more collecting and holding extra money, and then having to refund it after the check-out.

Greatly reduces accounting complexities.

No issues with customers "challenging" or "charge-backing" security deposits that are retained for damage.
There are many more advantages than this, but these four represent the most-often cited by property managers looking to escape the burden of refundable security deposits.
Why RentalGuardian.com?
RentalGuardian.com stands out from other vacation Damage Protection s/b providers in several ways:

Automation:
RentalGuardian.com offers unparalleled software integration through a modern, real-time API, which Bookerville has integrated with. What does this mean? It means that new policies, whether mandatory or guest-optional, are automatically posted to RentalGuardian.com for you, and the documents are automatically sent to the guest. There is no paperwork for you or the guest to deal with - the software does it for you!

Competitive:
RentalGuardian.com's prices and coverage terms offer a value that can't be beat elsewhere.

Confidence:
With products like Royal Adventure Damage Protection from ANV at Lloyd's, Virginia Surety Damage Protection from Virginia Surety, and Lexington Premises Damage Coverage from Lexington, both you and your guests can rest assured the policies are first-rate.

Reporting:
You can sign-in to your own secure Dashboard to run reports, review documents, and view your tallies.
How Do I Get Started?
If you'd like to poke around at what products RentalGuardian.com offers, you can browse their page here:
Accidental Rental Damage Protection
.
If you're ready to get started,
contact us
for details, and we will introduce you to one of RentalGuardian.com's expert account representatives. They can show you what products will best suit your needs, and what options there are for offering these to your guests. That's all you have to do - RentalGuardian.com and Bookerville will take care of the rest and you'll be all set.
Get started today:
Rental Guardian and Bookerville
Reply »
---

Vacation Rental Lead-Management Tool
October 6, 2014, by
John Amato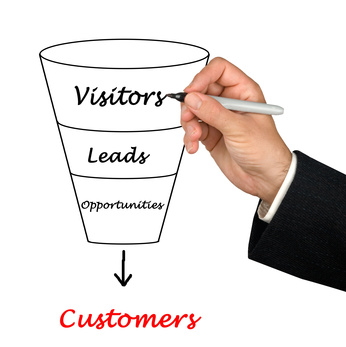 If you're like most vacation rental managers, you're probably listing your properties on multiple listing sites, and maybe also advertising in multiple locations, including your own website. Most of these venues will send you an email when inquiries occur, and these all end up in your mailbox. Especially in your busiest seasons, this can get overwhelming very quickly, and can result in dropped inquiries, accidentally responding more than once, and even double-booking. Not good!
Multiple Sources
It's great having multiple sources for your sales leads, and let's face it: you want a lot of inquiries, so that's a good problem to have. But relying on the dashboard of individual listing sites won't work. For one thing, it will force you to sign in and learn the user interface for each one. And more importantly, each one is only going to show you your inquiries for that one listing site, and it won't show you if the requested dates overlap or conflict with inquiries from other sources.
Consolidated View
What you need is a consolidated view of all your leads. One tool that shows you all your inquiries from multiple sources in a single dashboard that is easy to use, and allows you to manage them by creating bookings (or booking requests), sending quotes, allowing guests to confirm, agree to contracts or terms, and collect pre-payments if required. It should also allow you to mark certain leads as closed and sort them out of your view to simplify your workflow.
Auto-Responder
And how great would it be if in addition to tracking and managing all your leads, it could optionally integrate with an email auto-responder? Responding immediately to guest leads is crucial to maximizing your conversion rate, as every listing site is constantly reminding you. A refined auto-responder is just the tool to do that for you, and
Bookerville's Auto-Responder
may just be the best in the industry.
Scale Your Business
With powerful lead-management tools, using a modern, easy-to-use user interface, and integrated with a customizable auto-responder boasting years of experience built into it, this world-class automation will enable you to scale your business to larger numbers of vacation properties, resulting in more revenue for you.
Direct, Online Booking, or Retain Control
Our Auto-Responder also works with your property-by-property decision on whether you want to enable guests to book themselves online, or instead make requests that must be approved by you first. It will change the language depending on your preferences to deliver the optimal message. The auto-responder can also show guests other available properties in your account if the one they're inquiring about is not available for their selected dates.
Risk-Free
Even better: Bookerville's lead-management tool and auto-responder - like all the features we offer - can be tried full-tilt, completely cost and obligation-free. You can even configure it to respond only to you so that you can see what it would send to the guests before turning it loose on them.
Get started now:
Free Trial
.
Reply »