Blog Category: Features

At-A-Glance Tab Updates
May 2, 2016, by
John Amato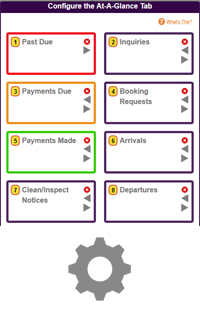 If you haven't noticed yet, there are some new changes to your Dashboard >> At-A-Glance tab. The first thing we did (and this was a while ago) was we made that page "responsive", so that it has a more useful appearance on small screens (phones).
This tab started out with just a few boxes, but has grown a lot over the years. And recently, we've received a lot of feedback that it is "busy", overwhelming, and difficult to zero-in on the data you need to see.
So the recent changes are an effort to alleviate that. Here's what's new:
1) You can turn off boxes that you don't care about or aren't using.
2) You can change the colors of the title bars, to help your eye be drawn to the data you are looking for.
3) You can also re-arrange the positions of the boxes.
What are your thoughts? As always, we welcome all (constructive) feedback.
Thanks!
Reply »
Recent Posts:
---
Monthly Archives:
---
Categories:
---

Auto-Discount Your Rates!
April 8, 2015, by
John Amato
We tell our property managers all the time that they are selling the most perishable product on earth:
time
.
Un-rented days are very expensive for most VR managers, so getting
something
is better than getting
nothing
. When the dates are gone, they're gone. You'll never make any money on those dates once they've gone vacant.
We are happy to announce a new feature, one that has been talked about for quite some time. We now at last have a beta version of it, ready for your brave testing.

The idea is simple: as your vacant dates get closer and closer to going unsold, you can gradually increase the discounts - put your properties on sale -
automatically
, based on a schedule that you define.
Look for the new button at the bottom of your rates tab:
You set up a schedule of discounts to be applied depending on how close to the check-in date the booking is being made.
Note that your rates themselves are not altered: the Auto-Discounter simply calculates a discount and applies this to bookings/requests/quotes when they are made, if they qualify. These discounts do not "compound" on each other either: Bookerville looks for the discount that is
closest
to the check-in date, and applies only that one auto-discount.
If you use the Auto-Discounter, it's probably best not to advertise this in a generic way to prospects, as it will encourage them to wait until the last minute to book, getting a better deal. But you might advertise or announce deals as the vacant dates approach as a kind of "special" - maximizing the effect.
This can be a powerful tool to help you move inventory that would otherwise go unsold. As always, please let us know your thoughts.
Reply »
---

VacationHomeRentals.com Auto-Responder
November 7, 2014, by
John Amato
We are happy to announce that VacationHomeRentals.com has been added to our growing list of channels that Bookerville integrates with nicely, including our much-acclaimed
Auto-Responder
.
As with all our Auto-Responder settings, simply go to your Property Setup page and enter your VacationHomeRentals.com property id, and then choose which level of auto-responding you want:

We have also made several key enhancements to our already legendary Auto-Responder, including showing the availability calendar when the guest's requested dates are not available. This allows them to easily and visually determine if they might want to alter their dates in order to squeeze into your great rentals!
Also note - it is our understanding that VacationHomeRentals.com reads Bookerville's standard
iCal feeds
so that your calendars are automatically synchronized. Nice huh?
As always, if you need any help, please let us know.
Reply »
---

Housekeeping Software Updates
September 13, 2014, by
John Amato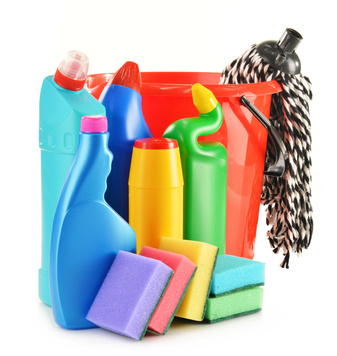 Some updates have been made to our
Housekeeping
functions.
Property Manager Has Full Access
As the main owner of your Bookerville account, you now have full cleaning and inspection permissions on all your properties by default. This means you can click on the "My Clean/Inspect Property List" link in the lower-left area of your Dashboard ==> Master Calendar, and it will take you to the same page your cleaners/inspectors see. From there, you can mark properties as cleaned/inspected yourself.
Add To Comments
You can also click on the "Clean/Inspect Status" link (upper-right area of Booking Details page) to see the status as it pertains to a specific booking. And there you can also add to existing comments, or mark as clean or inspected yourself. You can also delete cleanings or inspections, if they were entered by you.
What's Coming
We are going to be enhancing the My Clean/Inspect Property List page so that when you tap a property, instead of going straight to the Clean/Inspect Report form, it will first show you the most-recent booking, the current booking (if there is one), and the next booking. You'll be able to choose which of those bookings you are about to report on, which will help prevent mistakes and confusion.
Feedback
As always, we encourage you to give us your thoughts on how this can be improved. So don't hesitate to comment right here, or email or call us with your ideas - they are valuable!
Reply »
---

Automatic Recurring Expenses
May 21, 2014, by
John Amato
How nice would it be if Bookerville automatically created new expense entries for you whenever new bookings happen?
Well guess what? We have rolled out some new updates to accomplish just that.
1) You can now flag certain expenses as "Owner Paid", in the Expenses tab in the Property Setup page. These are expenses that you would "pass-through" to the owners. This will cause them to appear on the new
Owner Statement Report
that is being developed.
2) On that same Expenses tab, under the usual table at the top where you enter property-specific expenses, there is a new table called "Recurring Expenses:"

Here you can establish expenses that will get automatically created for you with every new booking that is entered (either by you or by guests, if you're doing online booking). This will be helpful for things like your commission, perhaps cleaning fees, linen fees, pool heating/propane refills, and other expenses which recur with every new booking.
Some notes:
1) Recurring expenses that are dependent on guests choosing some option (Pet Cleaning Fee, e.g.) are not yet supported. That is planned for a next step.
2) Only actual bookings will get expenses automatically created for them: Booking Requests do not, but they will if/when they ever become actual bookings.
3) Once you've established these rules, they will start getting created with bookings
entered thereafter
. They will not get created automatically for existing bookings. However, on the Booking Details page, there is a button to "Re-Generate" expenses, which can help expedite retro-fitting these expenses to existing bookings. As always, let us know if you'd like help doing this.
We know this is a lot to take in - it's an ambitious new feature we are trying to automate here. Please don't hesitate to call me for help in understanding and/or setting this up.
We also want to thank those members who have worked with us on this for their painstaking feedback in helping us develop this new automation. Please do weigh in here on this topic with ideas, suggestions, concerns, etc., or email us if you're more comfortable with that.
Thank you.
Reply »
---

Property Features and Amenities
April 29, 2014, by
John Amato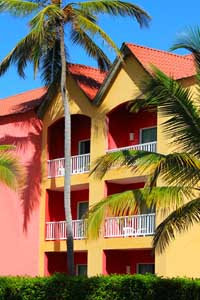 What Are Vacation Rental Property Features and Amenities?
Bookerville is pleased to announce that you can now enter the features and amenities of your vacation rental properties. Not only does this include things like number of bedrooms and bathrooms, pools, hut-tubs, grills, and internet/WiFi, but also things like short and long descriptions, local attractions, whether your property is beach-front, lake-front, and even your Google Maps URL.
Why Should You Care About Features and Amenities?
We are encouraging property managers to enter these property features and amenities, as it will help Bookerville promote and market for you. It will also open the door for more convenient integration with websites, listing sites, booking agencies, and more. Even though we may be adding to and tweaking this feature over time, it's important to get your property features entered now so Bookerville can begin promoting them for you.
How to Enter Your Features and Amenities
As always, we are seeking feedback on this new feature, so please don't hesitate to help us refine and expand on the property features and amenities. You can find this in the Property Setup page, on the left-hand side:
What Will This Do? What Does it Cost?
Bookerville will use this information to help various people - including tourists, agents, listing sites, etc. - to search and filter their results. This powerful convenience will help more people to find your vacation rentals. Of course, if you have elected not to participate in active promotion, then it will not affect you. And there is no additional cost for Bookerville's active promotion of your properties: you have nothing to lose and much to gain!
Please let us know if you need any assistance, and of course we welcome and encourage your feedback.
Reply »