PayPros and Bookerville: Get Started Today!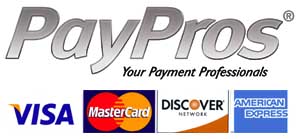 Bookerville integrates seamlessly with your PayPros account, collecting payments from your customers. Payments go directly into your own account.
PayPros is Bookerville's recommended solution.
PayPros is a National leader for credit card and eCheck solutions for the vacation rental industry, offering competitive rates that are transparent and simple to understand. Your Bookerville account will integrate seamlessly with PayPros for customer payments directly into your own account. No additional Bookerville fees. Bookerville recommends Sharon Popovich as an authorized PayPros Agent because she is a vacation industry payment expert, trustworthy, and she will get you the best rates in town. We don't give these kinds of endorsements to just anyone!
No setup fees, no annual or gateway fees.
No monthly minimums.
No additional Bookerville fees.
Low rates.
Real, live support, just like you've come to expect from Bookerville.
PayPros specializes in Vacation Rental businesses, so the account you get from them is ideally suited for you.
In Addition, PayPros will:
Save you money on processing fees.
Set-up your Authorize.net gateway account.
Provide you chargeback assistance.
Provide next day funding including American Express.
For a free quote, contact Sharon Popovich today: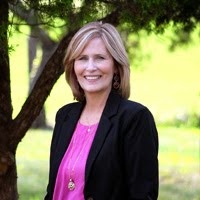 "In the years of dealing with merchant service providers, I have never felt that the service provider was looking out for my interests. Sharon delivered on what she promised and I appreciate that I can trust that I am getting the best possible rates and service." Chuck Menzel Sandseeker Property Management, www.sandseeker.com
"I switched to PayPros a few months ago. Their rates were competitive but most importantly to me is the level of service Sharon provides is second to none. I recently purchased two more properties and she was available to assist me immediately. Sharon is an expert in credit card processing and vacation rentals. She is exactly what I needed. This process is so convenient that I like credit card payments more than cash!" Matt Weiss Beachhouses, www.beachhousesllc.com